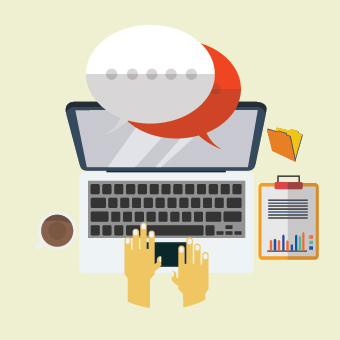 Available since two weeks, after a pilot with a few of our customers, we released a new contact option in the control panel: you can now chat with our support agents.
Online chat combines the benefits of our other contact options: e-mail and telephone:
it's fast, as you're chatting in realtime
we can immediately identify you
no hassle with spelling domain names anymore
chat log is sent by e-mail
As the chat box is linked to our wider support system, it also allows us to suggest pages from our knowledge base, which may answer your question even before asking it! Over time, we will optimise our knowledge base articles for this purpose.
We are looking forward to greet you on our new chat channel!
Subscribe to our newsletter
Looking for the best Domain Reseller Program?
OpenProvider offers you the best prices in the market and more. Register your .com domains for only $8.57 now!