New contact option: realtime chat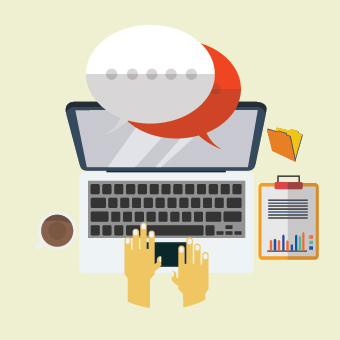 After completing a pilot with a few of our customers, we have released a new contact option in the control panel. You can now chat in realtime with our support agents! This contact option is a new addition to our customer support at Openprovider.
Online chat combines the benefits of our other contact options: e-mail and telephone:
It's fast: you chat in realtime with our support agents.
We can immediately identify you.
No hassle with spelling domain names anymore.
After the conversation, we send you the chat log by email, so you can easily check back on it.
As the realtime chat box is linked to our wider support system, it also allows us to suggest pages from our Knowledge Base when you use it. These pages may answer your question even before asking it! Over time, we will keep optimizing our knowledge base articles for this purpose.
We are looking forward to greet you on our new chat channel!
Do you prefer to contact our support team in a different way? No worries. You can still contact us in the "conventional way" through creating a ticket on our customer support page. We are available from Monday to Friday from 4.30 am CET to 6.00 pm CET, and we are ready to help you in English, Dutch, Spanish and Hindi!
Subscribe to our newsletter
What are you waiting for?
Create an account today - it's fast and free