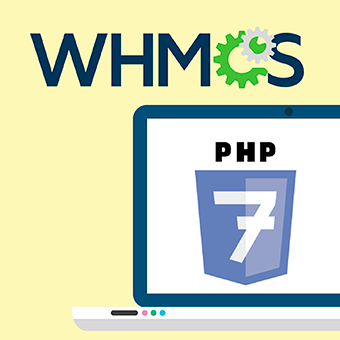 We have published a new version of the Openprovider WHMCS domain module which includes PHP7 support, premium domain support and additional data support along with optimisations and fixed bugs.
All previous module features are still supported, such as domain registration, modification, transfer, synchronisation, and so on.
But the domain module has also received some updates which we expect you will find useful, namely the following:
Support for PHP 7.X and WHMCS 7.X
Option to sell premium domain using the module, as long as the Openprovider account currency and the WHMCS currency are the same.
Module now can automatically generate all "additional data" collection fields for relevant TLDs, such as .es, .us, .ru, etc.
Improved domain synchronisation
A number of issues from the previous module version were fixed, including:
Fixed cases where unwanted empty sync e-mails were being sent
Fixed cases where unnecessary Openprovider handles were created upon domain registration or transfer
Implemented workaround of WHMCS' incorrect handling of UTF-8 characters in domain names
Made improvements to handling of UTF-8 contact data
The module is under active development, so we encourage you to watch the GitHub repository for the domain module.
We value your feedback on the module, and encourage you to share it with us, either on our GitHub repository, or via Openprovider support channels.
Subscribe to our newsletter
Looking for the best Domain Reseller Program?
OpenProvider offers you the best prices in the market and more. Register your .com domains for only $8.57 now!