SSL Panel Updates October 2017

This month we bring you five updates on the SSL Panel:
An interactive guide is now available in the SSL Panel.
A special SSL Certificates sale that will run until the end of the year
Symantec announced an Implementation of the new Web PKI Hierarchy.
Symantec will increase the SAN limit to 250 by December 1, 2017.
And lastly, DigiCert has completed the acquisition of Symantec's website security and related PKI solutions.
Read on to find out more about each new SSL panel update.
Interactive Guide added to the SSL Panel for No Hassle Ordering
Now you've got help and hints right at your fingertips!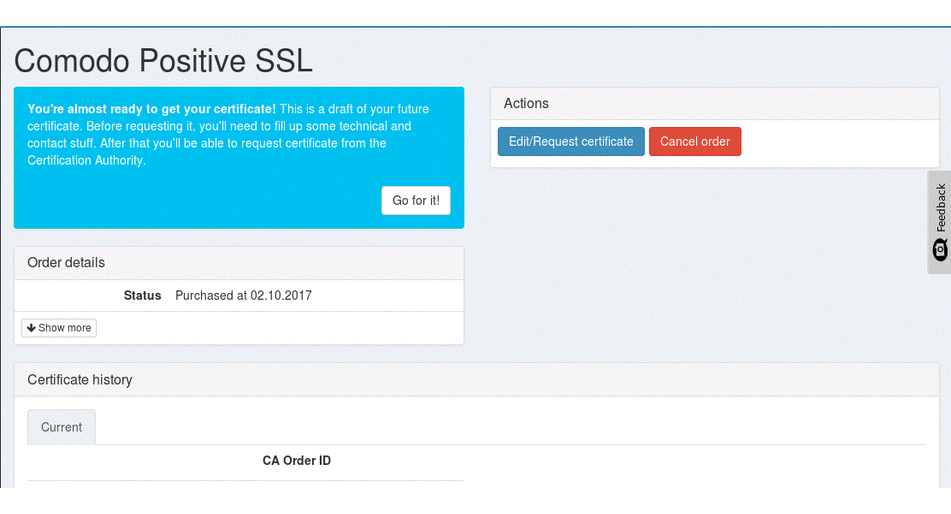 Didn't share this update with your end users yet? Find out how to share it here. The SSL Panel is already available in English, Dutch, Spanish and Russian. Do you need another language for your customers? Please contact us.
This sale has been activated for Basic, Pro, and Expert Members in RCP.
Implementation of New Web PKI Hierarchy by Symantec
Symantec will be updating its Web PKI hierarchy to modernize and streamline their Public SSL/TLS certificate offerings, and to align with changes requested by the browser community. They expect to issue all new Public SSL/TLS certificates from new intermediate CAs by December 1, 2017. 
Symantec to Increase SAN to 250 by December 1, 2017
Symantec will extend the number of additional host names that can be protected by a single SSL certificate up to 250. This increase applies to EV and OV SSL/TLS certificates across the GeoTrust, Symantec, and Thawte brands.
DigiCert Completes Acquisition of Symantec's Website Security and Related PKI Solutions
Subscribe to our newsletter
What are you waiting for?
Create an account today - it's fast and free