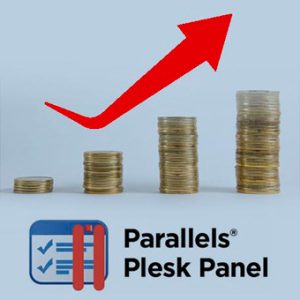 Starting from July 20th, we are going to increase pricing for all Plesk licenses that have versions earlier than 12. At the beginning of this year, Plesk announced that Plesk 11 is not anymore supported and is end of life as a product according their life cycle policy. Since the beginning of the year all the load around old Plesk licenses support falls on our shoulders and we need to help our customers to migrate to the most recent version of the product and gradually reduce our license portfolio of old Plesk licenses.
Migration
Migration itself is cost free and easy, if your license qualifies for upgrade it will be upgraded automatically during Plesk panel upgrade on the server, but please note that it can take up for two weeks to actualize your billing after you've completed the Plesk upgrade on your server. Plesk also offers many materials that help customers to migrate from the older version of Plesk to most recent one. Please use Plesk Migrator tool and follow the instructions published in Plesk migration guide to move your installation from the old source platforms e.g. like Plesk for Linux Windows 8.6 and later. There are also more articles from Plesk that might be useful and explain the slight changes in behaviour of the installation after upgrade from Plesk 10 is completed. This article might help to choose the upgrade strategy and explains the upgrade prerequisites.
Currently supported versions of Plesk are Onyx, 12.5 and 12, so we encourage our customers to upgrade their licenses to Plesk Onyx and take advantage of the new functionality and extensions marketplace that it offers, like e.g. WordPress Toolkit, GIT, Plesk MultiServer, Docker support, SpamExperts E-mail Security and many other extensions that are growing very fast in numbers.
Prices will change for all tiers, but there will be no change for our Supreme members. Full list of increased prices for older versions of Plesk per product, feature and extension are available here.
Feel free to contact our support team to help you with the migration of your license to Plesk Onyx, in case if you need help with upgrading your software we can escalate your questions further on to Plesk support so they can assist you with the software migration.
Subscribe to our newsletter
Looking for the best Domain Reseller Program?
OpenProvider offers you the best prices in the market and more. Register your .com domains for only $8.57 now!