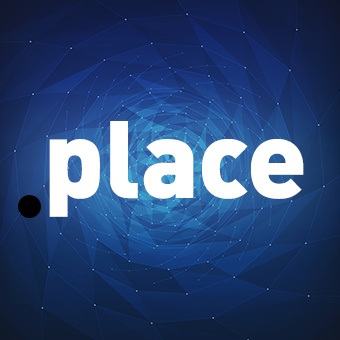 Since the 18th of May, it's no longer possible to place new orders for .place domains. Registry Donuts closed the extension for new registrations while working on a brand new proposition. They now revealed the first information.
.place will be rebranded as a very specific, location-based extension in close cooperation with provider GeoNetwork. Through DNS-based technologies, .place domains host geospatial definitions that can be used for current and future technology.
An example may make it easier to understand. Assume Openprovider registers openprovider-office.place and uses GeoNetwork to define (based on GPS coordinates) the precise location and boundaries of the Openprovider office. We can then feed our robot vacuum cleaner with "openprovider-office.place": the robot vacuum cleaner now knows its place and won't bump the outer wall. The weather forecast shows at least 2 more weeks with high temperatures, so tomorrow we'll buy a drone with a fan, and also feed it with "openprovider-office.place". The drone now waives cool air only in our office and does not fly out of the window.
This examples shows the power of the .place domain: each area only requires one definition, instead of re-entering all data in each location-aware device.
On the other hand: it is no longer possible to assign your own nameservers to a .place domain: the registry explicitly no longer aims at websites or e-mail addresses under a .place domain. From that point of view, .place has similarities with .tel.
We are working with Donuts and GeoNetwork to integrate the new service in our systems. If you want to register and use your .place domains before it's active in our system, please contact us!
Domains registered before the 18th of May 2018 will not fall under the new policy. You can keep using them as "normal" domain names, linking to a website or used for e-mail.
Subscribe to our newsletter
Looking for the best Domain Reseller Program?
OpenProvider offers you the best prices in the market and more. Register your .com domains for only $8.57 now!