.tel domains more versatile – action required, don't lose data!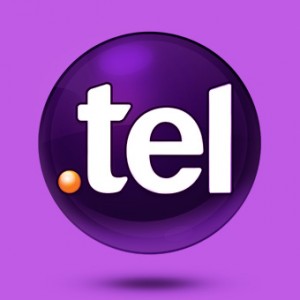 .tel is on the edge of the biggest change in their history: from the 13th of March 2017, .tel domains can be self-hosted. Since its introduction in 2006, .tel had a unique business model: the content of a .tel domain did not come from regular hosting, but from DNS entries specifying all means of contact. The result is that every .tel domain looks the same, together forming a big, unified contact directory. See for example the registry's own telnic.tel.
Soon, the registry will change its rules, primarily driven by input from registrars and registrants. From the 13th of March onwards, it will be possible to assign your own nameservers to a .tel domain, making it resolve to your own server. That allows you to create a 'normal' website on .tel, receive e-mail and roll out all kinds of digital services, just like on a regular .com or .uk domain.
However, if you want, you can still use the TelNIC contact platform, which has completely been modernised in design and functionality. Check the preview on telpage.tel and discover lots of new features such as more advanced custom design capability, PayPal integration, voucher and offers, PDF publishing and image library.
Note that TelNIC already informed all domain holders earlier this month about this change by e-mail. TelNIC will also contact the domain holders with updated credentials for the new platform, starting from the 17th of February.
As soon as they have received their credentials, domain owners can populate their new account. Important: from the 13th of March the old platform will retire and all data will be lost. Be sure that your registrants migrate their data before that date!
Subscribe to our newsletter
What are you waiting for?
Create an account today - it's fast and free