Simplified gTLD owner change process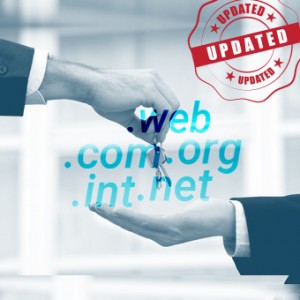 Following up our previous announcement on the updated owner change (trade) process, we are happy to provide you with updated information that will make the process much easier.
First of all, it's good to know that the changes to the transfer and trade processes are against everything that Openprovider – and with us registrars in general – stands for. The policy is constraining domain data management by introducing additional steps and domain lock periods. As a result, in our opinion it increases the risk of invalid whois data records rather than reducing it.
As we feel that correct and up-to-date data is most important for a healthy internet space, we have further analyzed the policy and decided to implement the "Designated Agent" option for all our domain names. A Designated Agent is an entity to which the domain holder grants the right to act on his behalf.
This means the following changes compared to our previous information:
1. Required clause in registration contracts
In order to be able to act as the Designated Agent, you are required to put the following clause in your registration agreement with the domain holder:
"The Registrant explicitly authorizes the Registrar to act as his "Designated Agent" to approve each "Change of Registrant" on his behalf. The Registrant explicitly opts out of the 60-day inter-registrar Transfer Lock after a Change of Registrant. The terms Designated Agent, Change of Registrant and Transfer Lock are as defined in ICANN's transfer policy."
2. Changes processed in realtime, unchanged process
Operating Designated Agents, the process of changing the name, company name or e-mail address of a gTLD domain holder remains similar to the current process: the update will be performed immediately. The only change compared to the current process is that both the new and the previous domain holder will receive a notification as soon as the trade is done.
3. Reduced white-label options
As for this change, there will be no white-label tools for the initial e-mails to approve a trade. Of course, you will be able to personalize the e-mails that we send to the domain holders after the trade has been finished.
Something that we cannot control is the implementation of the optional 60-days transfer lock at other registrars: a registrar may choose to impose such a lock after each owner change. In other words, if you update the holder's e-mail address in order to start a domain transfer, you may face a 60-days lock. In that case, the registrant may ask his current registrar to remove this lock, so that the transfer can be initiated right away. Openprovider will not impose such a lock.
Subscribe to our newsletter
What are you waiting for?
Create an account today - it's fast and free