Relaxed registration requirements .travel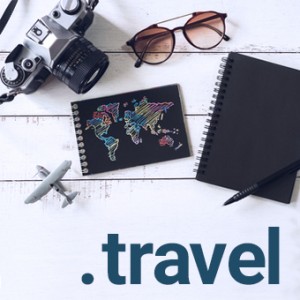 The .travel registry has recently changed its policies. Part of this change is relaxation of the registration requirements: it is no longer required to be a licensed travel business. Everyone who provides or plans to provide services, products or content in or to the travel industry is now eligible to register a .travel domain. New travel startups, and that includes every new travel content provider, are explicitly invited to get their domain name.
A Unique Identification Number (UIN, a sort of member number) is still required, but instead of a lengthy application process, the registry has now simplified the form and the review process. Registrants can get their UIN realtime from the registry.
Grab this new opportunity to register the .travel domain(s) you or your customer always wanted to utilize but were not able to. .travel is one of the generic extensions that exists for a long time already (the registry recently celebrated its 10th anniversary) and is used frequently by the travel and tourism industry.
Subscribe to our newsletter
What are you waiting for?
Create an account today - it's fast and free