Reaping the benefits from our "all new gTLDs" approach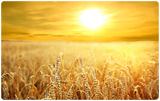 About two years ago, we decided to put the new gTLDs forward as one of our unique selling points: we would offer all of them, all phases, all related products. Whether or not there was a market for it was a big question mark and to be honest: I was pretty skeptical. But on the other hand it was a challenge as well, so we all went for it!
I will not draw conclusions on the current number of new gTLD registrations (slightly more than 10.000), TLD penetration (we registered domains in 281 of the 317 nTLDs that are currently in GA – 89%) or renewal rates (72% for the GAs of February 2014), but want to bring some small but striking events to your attention, most of which happened in the last few months, all of which are directly related to our business model.
Some of the biggest hosting companies choose Openprovider for their new gTLDs or are planning to switch to Openprovider for their new gTLDs. Not only in the Netherlands, but also Mexico, Greece, China and other countries.
A Chinese customer gave us almost 10% of the (Japanese) .moe market – a fact that made the registry even contact us.
Several internationally renowned registrars specialized in brand protection signed up at Openprovider for the new gTLDs, delivering us world class domains.
Registries find Openprovider for co-operation: because of our knowledge of the Trademark Clearinghouse; because of serving markets that other registrars ignore; because of being the only Dutch ICANN-accredited registrar with direct registry contracts; because of many more reasons.
Even ICANN found us : they are using Openprovider as a case study because they judge our business model of "all extensions" and "competitive pricing" unique in the world.
And I have probably forgotten many smaller successes, directly or indirectly related to the new gTLDs.
Has this changed my initially skeptical view on new gTLDs? Yes, it certainly has! I still think that we cannot judge the success so soon, not today anyway, neither next year, maybe even in no less than 4 or 5 years from now, but I am confident that the new gTLDs have put Openprovider on the map of world leading registrars!
Now it's your turn!
Although this blog lists the successes of Openprovider in the field of new gTLDs, it is not meant to be an ode to Openprovider. In contrary: I want to show you the opportunities in the new gTLDs if you open your eyes and are willing to incorporate these new extensions in your company strategy.
Openprovider offers you a portfolio and price structure that is unheard of and enables you to compete on the highest level, even while you're not a direct registrar yourself. The above listed successes are just a few examples of what's currently going on – many more successes are just waiting to be explored – if not by you, then by someone else.
Be a wolf, not a sheep! Happy selling :).

Published by Siemen Roorda
Subscribe to our newsletter
What are you waiting for?
Create an account today - it's fast and free