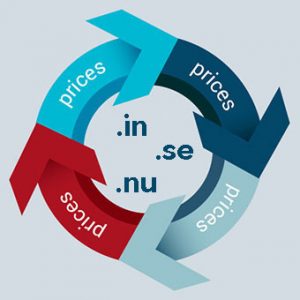 The registries IIS (.se and .nu) and NIXI (.in) have announced price increases for their extensions:
With immediate effect, the .in prices will increase due to a nationwide change to the VAT percentage from 15% to 18%. The following prices are the new Membership prices; the tier prices will remain unchanged:

.in: INR 413,00
.co.in, .net.in, .org.in, .ind.in, .firm.in, .gen.in: INR 295,00

Effective from the 1st of January 2018, IIS will increase the price of both .se and .nu domains to SEK 100,00.
Subscribe to our newsletter
Looking for the best Domain Reseller Program?
OpenProvider offers you the best prices in the market and more. Register your .com domains for only $8.57 now!