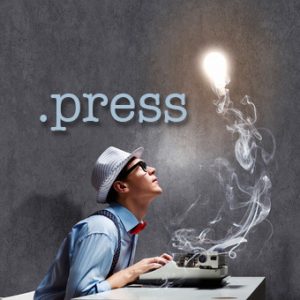 .press has always been among the most preferred domain extensions for the media industry. Due to its semantic relevance with the 'press industry' it is an ideal internet extension for journalists, news corporations, publishers and media professionals to draw greater audience to their online content through the differentiation and instant brand recall.
Currently in its 3rd year, .press has over 50,000 domain registrations. In an effort to recognize this milestone, they are running a special campaign as part of the 3-year anniversary program. Get on board!
Get your .press domain for $7.99 as a tier price! Usual price is $49. And get it for only $5,18 as our Membership customer. The above discount is applicable to the first year of registrations in the promo period. The standard pricing will apply for multi-year registrations and renewals.
Subscribe to our newsletter
Looking for the best Domain Reseller Program?
OpenProvider offers you the best prices in the market and more. Register your .com domains for only $8.57 now!