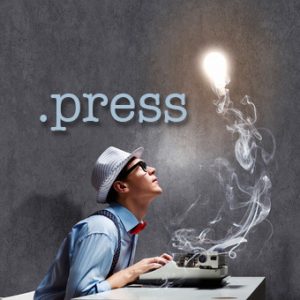 .press has always been among the most preferred domain extensions for the media industry. Due to its semantic relevance, with the 'press industry' it is an ideal internet extension for journalists, magazines, publishers and other media professionals. press helps companies and entrepreneurs in the media business draw greater audience to their online content through differentiation and instant brand recall.
Currently in its third year, there are more than 50000 .press domains on the Internet. In an effort to recognize this milestone, the registry is running a special campaign as a part of their anniversary program. Come and get on board!
As a non-Member, you can now get your .press domain for just $7.99! The usual price is $49. And as a Member, it gets even better. You can get a .press domain now for only $5,18.
The above discount is applicable to the first year of registration in the promo period.  Standard pricing will apply for multi-year registrations and renewals.
Looking to expand your domain portfolio with .press and other business-specific domains? At Openprovider, we have got options from many different industries to choose from. You can consult this Knowledge Base page with the full list of options. Scroll down to All active gTLDs at a glance>Currently in General Availability.
Subscribe to our newsletter
What are you waiting for?
Create an account today - it's fast and free