Pay with ACH (Automated Clearing House)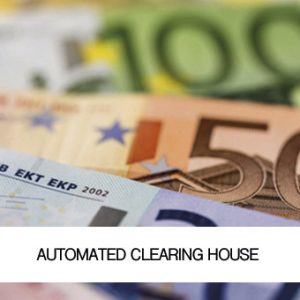 Since we started actively working with customers from the US, the question of providing convenient ways to credit reseller accounts has become more urgent. It seems that bank transfers in the US are very expensive and the situation concerning payments in the B2B segment is slightly different from what we have in Europe. For that reason, we recently enabled a couple of new payment methods like JCB and Diners, but it seems that was not enough, and we've now made ACH transfers available as well. ACH is free of charge, and a fast way of transferring money, which will make life easier for our US customers.
Automated Clearing House (ACH) is an electronic network for financial transactions in the United States. ACH processes a large volume of credit and debit transactions in batches. Both the government and the commercial sectors use ACH payments. Businesses now also increasingly use ACH to have customers pay, rather than via credit or debit cards.
This new payment method is now available on the payment page of our control panel, but only for customers with USD as the account currency and have a contract with our Dutch legal entity.
Subscribe to our newsletter
What are you waiting for?
Create an account today - it's fast and free