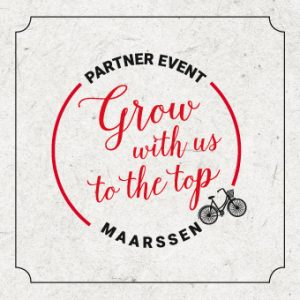 The Partner Event we held in Maarssen (The Netherlands) a few weeks ago was a great success! Many thanks to all the clients who attended the event. It was the perfect opportunity to bring together our clients and our suppliers, to find new business opportunities and meet new people in our sector. Don't miss the video at the end of this article!
During the presentations, Arno Vis, CEO of Openprovider, revealed to us that Openprovider has won an FD Gazelle Award for the second time in a row, because of our rapid growth in The Netherlands. Kees de Jong spoke to us about how to grow our businesses and ourselves as leaders. Ivan Beryazev, the CTO of Openprovider and Mikhail Kim, COO of Openprovider, explained how we use Kubernetes to transform our platform into microservices.
But the laser paintball session in the woods was undoubtedly the highlight of the event. It was an unbeatable way to take a break from the routine and get involved in some teamwork.
Of course, this event would not have been possible without the help of our suppliers: .amsterdam / .frl, Comodo, .club, EURid, .nu/.se, PowerPanel, Radix, .shop, SpamExperts, .sucks, Symantec and Uniregistry. They all shared new ideas and exclusive promotions, and were fully involved in the development of the event.
See you next year with an even bigger and better event! 😉
Subscribe to our newsletter
Looking for the best Domain Reseller Program?
OpenProvider offers you the best prices in the market and more. Register your .com domains for only $8.57 now!