Openprovider Partner Event 2016 (Utrecht)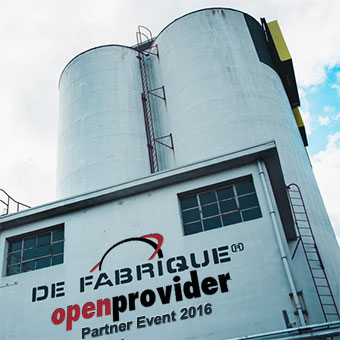 Looking back at the success of last year's edition of the Openprovider Partner Event, we had no doubt that we would do it again. Since we sent the "Save The Date" announcement back in June, there was no time to relax anymore and the result exposed itself last week: a full Silo 61 in DeFabrique in Utrecht, a diverse program and many, many enthusiastic reactions.
This blog post looks back at this exciting day. As you may have seen already, our blog posts are open for comments – feel free to do so, whether you attended or not! A full series of photos has been placed on our Facebook page, and don't forget to stay tuned for the video impression we're about to post!
Success stories into the spotlights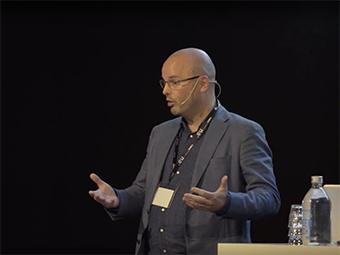 Our CEO Arno Vis kicked off outlining what Openprovider is doing, why we are doing so and which direction we're heading to continue our leading position in the market. Five special customers were placed into the spotlights for showing an impressive performance, each in a different area (domains, new gTLDs, SSL certificates, Plesk and PowerPanel). These are perfect examples of what you can achieve if you slightly change your view onto the market.
Benchmarks and speed date sessions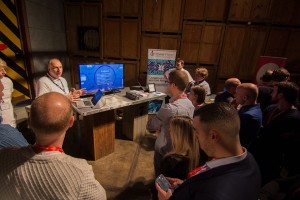 Similar to last year, part of the program was dedicated to meeting our suppliers. The difference was that we did not limit ourselves to one or max two partners per product group: not less than six registries, two certificate authorities, Plesk, PowerPanel and SMBinvoices were present.
At the moment our customers entered the event location, they received their personal benchmark report: a graphical representation of their personal portfolio, compared to similar companies in the market. Based on these reports we looked for the "perfect matches": which suppliers do we believe can provide you with the best opportunities? Of course time did not permit to link every customer to every partner. Luckily the program allowed for additional networking.
Adjiedj Bakas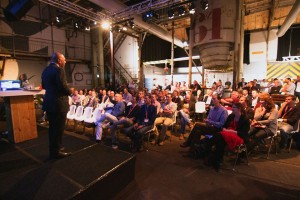 Our "national trendwatcher" Adjiedj Bakas peeked with us into the near future: what can we expect in the next decades, how will that change our world view? It's obvious the driving forces will not be the government nor the established companies. Instead, they will be companies like your's – companies that are flexible and can move quickly, that are not afraid of changes and that will provide new technologies to the society from the bottom up.
Prison Island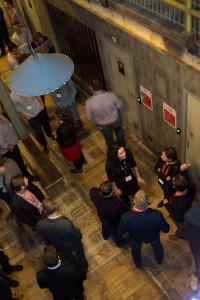 The Prison Island game was an intensive intermezzo. Trying to solve puzzles with minimal explanation in small, mixed groups of 4 to 5 people showed a great way to get to know each other better. From my own experience I can tell you that, although frustration was an omnipresent emotion ("I don't understand…"), every solved puzzle feels like a personal and team victory!
Wrap up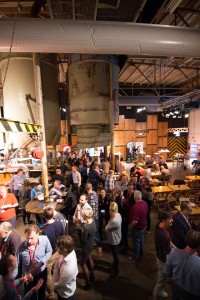 Enjoying a delicious buffet, we could recover from the Prison Island game and make some last contacts. Speaking for Openprovider, we have been able to talk to a lot of people and we have been able to link our suppliers to nearly everyone as well. But networking was not only from "us" to "you": we've seen many talks between our customers. That's a great result of having more than 100 fellow customers from the Netherlands and abroad!
We would especially like to thank our sponsors: without them this event could not have been such a big success!
EURid
Plesk
Comodo
PowerPanel
SIDN
Symantec
Radix
.co.nl
.amsterdam
.frl
.xyz
.nu
SMBinvoices
Save the date: 9th of November 2017
We are looking back at a very successful day and even started to talk about next year. We're proud to present you with the "save the date": lock the 9th of November in your agenda. As an event can only be successful if it meets your needs, we've sent a questionnaire to all sign-ups for the event. Feel free to share any thoughts with us through the questionnaire or in the comments below.
For an impression of the day, click the picture below!
See you next year!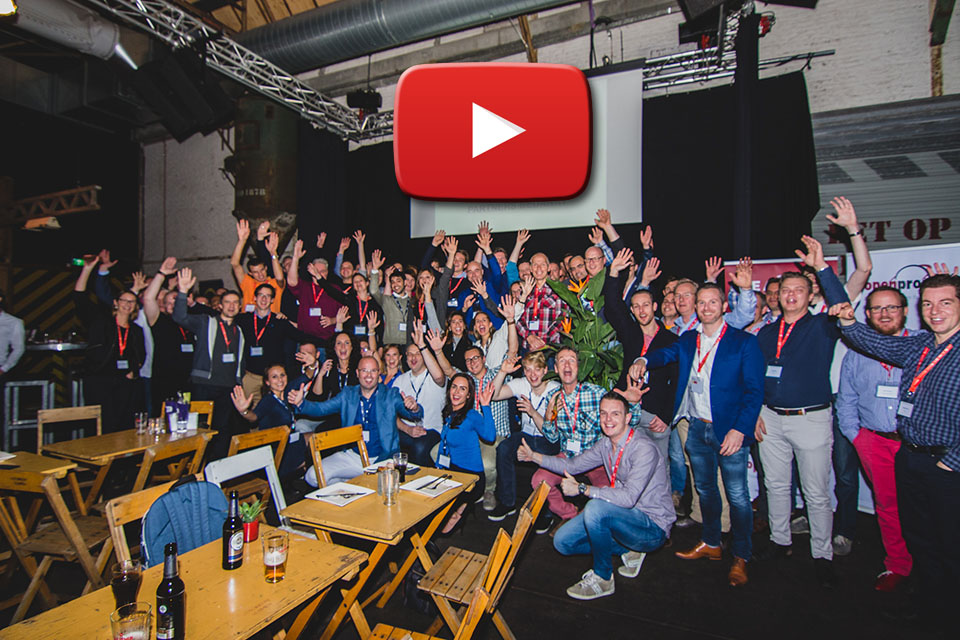 Subscribe to our newsletter
What are you waiting for?
Create an account today - it's fast and free