Comodo has stopped issuing SGC (Server Gated Cryptography) since August,1 2016.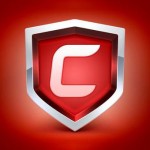 These products are not available for purchase anymore and will be removed from our RCP (Reseller Control Panel) and API on September, 6 2016:
EV SGC SSL
Instant SGC SSL
Instant SGC Wildcard SSL
If you have a valid SGC certificate which will be up for renewal in the future, we recommend the following alternatives:
| Existing certificate | Replacement Certificate |
| --- | --- |
| EV SGC SSL | Comodo EV |
| Instant SGC SSL | Comodo Instant SSL |
| Instant SGC Wildcard SSL | Comodo PremiumSSL Wildcard |
The move away from SGC to your new certificate type will not impact your website security.
All Comodo certificates are trusted by 99.9% of browsers and mobile devices and use the very latest security technologies (including SHA-2 algorithms, 2048 signatures and RSA/ECC keys).
Comodo has decided to retire SGC because the number of people still using old browsers has fallen to insignificant levels.
Symantec SGC certificates
In accordance with a general movement away from SGC among major certificate authorities we will not offer Symantec SGC certificates as well:
| Existing certificate | Replacement Certificate |
| --- | --- |
| Secure Site Pro with EV | Secure Site with EV |
| Secure Site Pro | Secure Site |
| Thawte SGC SuperCert | Thawte Web Server |
Although they are still available via API we do not recommend purchasing them as they do not offer additional value for your customers.
Subscribe to our newsletter
Looking for the best Domain Reseller Program?
OpenProvider offers you the best prices in the market and more. Register your .com domains for only $8.57 now!