New version Terms and Conditions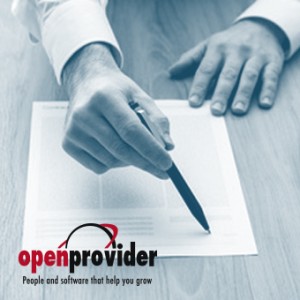 The current version of our Terms and Conditions dates from 2013. During the past few years, we have collected a number of issues that itself are not worth going through the process of changing the Terms and Conditions, but altogether provide a good base for our current update. As a result, we present you the new version that will become effective on the 1st of January 2017.
You can download the new version here. Until the 31st of December 2016 the current Terms and Conditions are effective. According to clause 14, every customer will, starting from the 1st of January 2017, be bound to the new Terms and Conditions. According to clause 14.3, you may terminate your agreement with Openprovider before the 1st of January 2017 if you do not agree to the changes.
Subscribe to our newsletter
What are you waiting for?
Create an account today - it's fast and free