Tired of not knowing the status of your SSL certificate validation? We have the solution!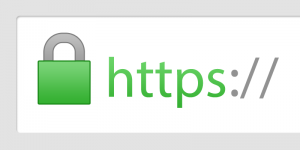 At Openprovider we always listen to the needs of our customers. One of the main concerns that you have told us is about the speed of the status of validation of SSL certificates. To resolve this we have developed a control panel tool where the user can view the current status of their SSL certificates, can see a detailed progress monitoring, and inform their customer of all the steps in validation.
The main goal of this new SSL control panel is to shorten the time and reduce the number of steps that are needed to get a certificate issued. The new platform offers you more information about your order and allows you to make changes on the fly; for example, you can change a contact email address to issue a certificate, or resend this email.
Order Status
With this new platform you can check the status of each validation step of your certificates in real time. These steps include Domain verification, Organization verification and Verification call.
This system will show you what the status of each of the validation steps is and will suggest any actions you could take to complete them. By checking the status of an order you will immediately know if you should take any action to get it completed. You will avoid unnecessary delays in the process, and calls to our support centre.
New ordering wizard
We have a new wizard to request certificates. From now on you do not need to have all the necessary data to start an order, and you can save the changes to continue later. This is useful if you have doubts about the server's software, contact details or other elements.
We are convinced that these changes will speed up and improve the process of obtaining SSL certificates, while they will give you information on their validation status.
This new platform is still in beta, although it is fully operating. Do not hesitate to contact our support department for any further information.
Subscribe to our newsletter
What are you waiting for?
Create an account today - it's fast and free