The 'last' best tips & tricks (take 3)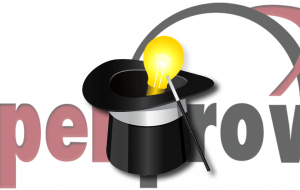 Running a platform like Openprovider's always creates tension between ever-extending functionality and maintaining usability. The more functions (trust me: our customers are very creative in inventing new ones!), the more menus, pages and buttons. Over the years many features were added that we know about but which are rarely found by our customers. On numerous occasions I should even rephrase this to "features that I know about", because sometimes even my colleagues don't know about it.
After writing down two times ten tips and tricks in two previous blog posts (one & two), I found that there are even more! Time for a last follow-up blog post with a few remaining ones. After reading the three blog posts until the end, you'll have gathered a lot of new knowledge to make your life easier and maybe you will even be able to turn this into a profitable case with your customers!
As in the previous blog posts, I don't number them, as I don't want to rank them from 'best' to 'number 10' or vice versa. The nice thing about such features is that each of them could be very valuable to a specific selection of our customers. Knowing that, who am I to judge their value?
The "tips & tricks" webinars
Between the previous and this blog post, we have presented our tips and tricks in a webinar as well. View it now! And while being on our YouTube channel, don't forget to subscribe to get automatic notifications of our new webinars and other movies.
Change your company name
The hosting market is volatile and companies are merging, splitting up, changing names at all times. Does the name of your account no longer resemble the trading name that you use? Then simply change it! Go to Account, click on "View" account summary and edit the data that must be changed.
Change your password
Did you forget your password? Simply reset it through the "password forgotten" option on the login form. Just want to change your password now and then? Go to the menu Account, click the user for which you want to change the password and edit its data.
Which domains are linked to a handle or nameserver group?
You may have encountered this situation: you're cleaning up your handles or nameserver groups, and suddenly Openprovider throws an error that you can't continue because domains are using that handle or nameserver group. Luckily, you can quickly find the blocking entities. Go to the domain overview page and click "Extended search". Now search on either nameserver group or contact handle, update the linked domains and continue your cleaning-up!
Default contacts
Both the billing contact and reseller contact for domain names can be given a default value: if you leave it empty in the registration, update or transfer form, we will use the default handle. This saves time! Configure these default handles through the menu Account → Settings → Default domain contacts. Of course, you can still override this setting for each individual domain.
Bulk operations
Normally we would recommend our API for operations that cover multiple domains, for example, registration, transfer or update. But if you just need a bulk operation once, for example changing the nameservers for all your domains? Then it may not make sense to read into the API documentation and go through an implementation process, even knowing our API is very simple. For exactly those cases, we have integrated a special page for bulk operations in our control panel. At this moment limited to domain transfers and updates, but further functionality will follow.
Bulk transfers
Talking about bulk operations: did you know we can make bulk transfers as simple as a single form? Many customers have already transferred many thousands of domains without any effort. Over the years we have gathered loads of experience in both registry-based bulk transfers (if you have your own registrar account) and registrar-based bulk transfers (if you register your domains at another registrar). Our blog post about this topic explains it all!
At this moment I am out of inspiration, afraid of promoting too tiny things to one of the "best" tips and tricks. However, if you feel I've missed something, use the feedback form below and let me know – as well as the other Openprovider customers!
Subscribe to our newsletter
What are you waiting for?
Create an account today - it's fast and free