Regular users will already have noticed that we drastically changed the look of our Knowledge Base. The most obvious are the changes to the styling: fonts, line spacing, and colours have been updated to improve readability.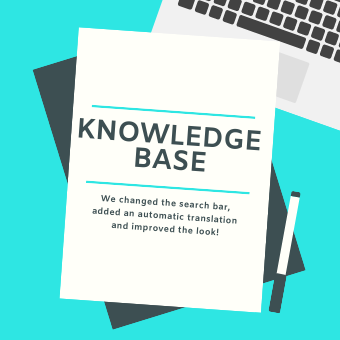 Furthermore, we adapted the search bar so that you can find your topics quicker, and we have added an automatic translation, using Google Translate, to serve our growing number of international customers. As the articles themselves are still written in English, your search queries should be in English, but once you find the right article, it's available in your own language.
Apart from the visual upgrade, we are working on the content itself. We do so from our own experience, from the input of the registries and our product managers (as procedures change every now and then), but also from the input of you, our valued customer! If you find any missing information in our Knowledge Base, let us know and we will add it.
Subscribe to our newsletter
Looking for the best Domain Reseller Program?
OpenProvider offers you the best prices in the market and more. Register your .com domains for only $8.57 now!