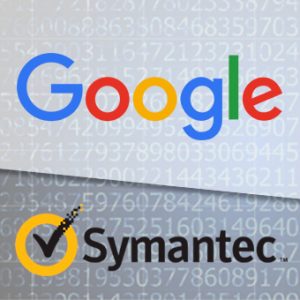 Google announced its final plan for the Chrome browser to distrust Symantec-branded certificates last week. This decision will affect existing certificates starting April 2018. If you use Symantec certificates (or any of its brands – RapidSSL, Thawte, or GeoTrust) you are going to need to replace your certificates at some point. Below you can find who is affected, why it's important, and a detailed roadmap with dates.
Who is Affected?
If you are a current user of Symantec certificates or plan to purchase one in 2017, this could affect you.
Why it's Important?
The Chrome browser is used by about 60% of internet users, and a website with a distrusted certificate risks losing a large portion of its audience. Anyone trying a site with such a certificate will see a "Not Secure" warning in the address bar:
Important Dates
Subscribe to our newsletter
Looking for the best Domain Reseller Program?
OpenProvider offers you the best prices in the market and more. Register your .com domains for only $8.57 now!