Changes to the .it registration process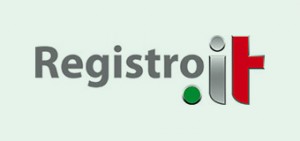 Effective from the 1st of March 2016, we will slightly change the process for registration, transfer or trade of Italian .it domains.
The .it registry NIC IT requires each domain registrant to accept any specific clause regarding declaration and assumption of responsibility for the domain name assignment. In the past, this required the registrant to send a fax to the registry before the domain was activated. In this digital era a digital declaration is sufficient.
As the rules for this declaration are very strict, we receive regular questions about it and find that declarations that our customers provide do not always fulfill all requirements. Combined with the fact that the registry actively checks at random intervals and may impose serious financial penalties, we have decided to get this burden away from our customers and collect these declarations directly from the domain holders.
From the 1st of March 2016, each .it registration, transfer or trade will trigger an e-mail to the domain holder, inviting him to visit an online form (example) where he validates his registration data and accepts the specific .it policies. After submitting the form, the domain name will be registered immediately. Both the registry and we will send a confirmation of registration to the domain holder.
Of course, we will integrate this into our white label solutions at a later moment.
Subscribe to our newsletter
What are you waiting for?
Create an account today - it's fast and free