Bulk operations made simple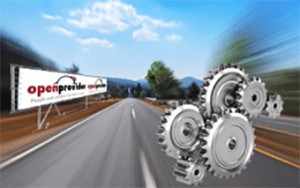 Managing a lot of domains is what Openprovider has been designed for. With its clear control panel and powerful API, ordering new products and managing existing ones is easy. Sometimes, there is need to do an operation on a large number of domains, for example registering or updating many at once.
Our API is perfectly suitable for that – there's nearly a limit and once you have scripted it, it is completely versatile. However, if you just need such a bulk operation once, does it make sense to implement our API? Not in all cases!
For exactly that reason, we have incorporated bulk management tools in our control panel. These tools allow for transfer or update of large number of domain names without any programming needed. For example, update contacts, nameservers or auto-renew status for all your domains in just a few clicks! Over time, we will add further functionality, but we're confident already a lot of customers are served with the current released features!
Regarding transfers, remember to contact us if you want to transfer your full portfolio – we may have alternative options that are much more suitable for you.
Subscribe to our newsletter
What are you waiting for?
Create an account today - it's fast and free