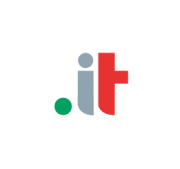 Wilt u een .it-domein heractiveren? Geen zorgen, want de prijs voor het heractiveren van .it-domeinen is nu verlaagd van €30 naar €10.
We raden u echter aan altijd de optie "Automatisch verlengen" te activeren, want op deze manier worden uw domeinen, als u genoeg geld op uw account heeft staan, automatisch vernieuwd en kunt u zich de moeite van heractivatieprocedures besparen. U kunt de optie voor automatisch vernieuwen vinden in de rechter bovenhoek van uw controlepaneel.
Subscribe to our newsletter
Looking for the best Domain Reseller Program?
OpenProvider offers you the best prices in the market and more. Register your .com domains for only $8.57 now!