Prijsverhoging validatiekosten fTLD en Dominion Registries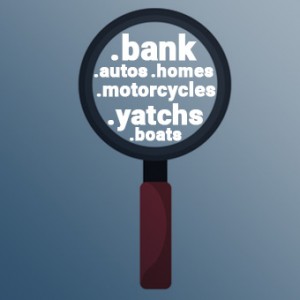 fTLD Registry (.bank)
Vanaf 1 augustus 2016 verhoogt fTLD Registry, beheerder van de extensies .bank en .insurance, de prijs voor mislukte validaties van .bank-domeinen met $25,00. Hiermee komt deze prijs op hetzelfde niveau te liggen als die voor .insurance-domeinen.
As de registrant van een .bank- of .insurance-domein niet kan worden gevalideerd krijg je niet het hele bedrag gecrediteerd op je account maar het originele bedrag min $125,00.
Dominion Registries (.autos, .boats, .homes, .motorcycles en .yachts)
Eveneens vanaf 1 augustus 2016 zal Dominion Registries, beheerder van .autos, .boats, .homes, .motorcycles en .yachts, validatiekosten introduceren. Deze kosten bedragen $25,00 per afgewezen validatie. De registry geeft hiervoor als reden dat 40% van de registratieverzoeken mislukt.
Voor al deze extensies geldt dat het tijdig aanleveren van complete en correcte informatie over de domeinhouder zorgt voor een snelle verwerking van de aanvraag en een vermindering van het risico op mislukte validaties.
Subscribe to our newsletter
What are you waiting for?
Create an account today - it's fast and free