Prijsverhoging 10 Donuts-extensies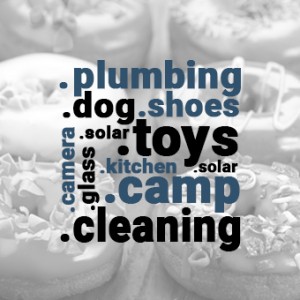 Registry Donuts heeft ons laten weten dat op 1 oktober 2016 van een tiental extensies de prijs zal verhogen. The nieuwe Member-prijs voor domeinen in al deze extensies wordt $33,18, tenzij de domein als premiumdomein aangemerkt is. De prijzen in de verschillende staffels zullen ook met $13,00 verhoogd worden.
.camera
.camp
.cleaning
.dog
.glass
.kitchen
.plumbing
.shoes
.solar
.toys
Registreer of verleng domeinen in deze extensies vóór 1 oktober om nog te profiteren van de huidige lage prijs.
Subscribe to our newsletter
What are you waiting for?
Create an account today - it's fast and free