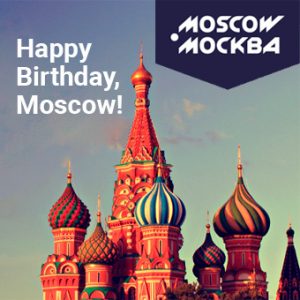 Registry FAITID heeft een grote actie aangekondigd voor de .moscow- en .москва- (Cyrillisch) domeinextensies. Tijdens de "Dag van Moskou" zal dit domein beschikbaar zijn voor €1,41 voor een jaar, en zelfs maar €0,76 voor Members.
Interesse in deze korting van wel 80%? Grijp je kans! Deze korting is maar twee weken geldig: van 28 augustus tot 10 september.
Subscribe to our newsletter
Looking for the best Domain Reseller Program?
OpenProvider offers you the best prices in the market and more. Register your .com domains for only $8.57 now!