Even voorstellen: ons verbeterde Plesk licentiebeheer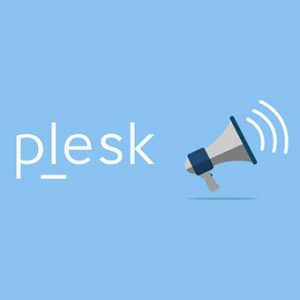 We hebben de module voor Plesk in ons control panel bijgewerkt naar een nieuwe versie, en dat betekent dat er een aantal updates zijn uitgevoerd. Hieronder vind je een lijst van de updates:
Het upgraden en downgraden van licenties doe je nu helemaal zelf.
Je hebt de mogelijkheid om zelf gemakkelijk nieuwe features en add-ons toe te voegen.
Duidelijkere specificatie van de afzonderlijke transacties.
Naast deze updates hebben we een volledige lijst met features, add-ons en stand-alone licenties toegevoegd aan de module, die allemaal naadloos kunnen integreren met Plesk. Je vindt extra informatie over elke feature en add-on door de betreffende link te volgen. Laat je niet afleiden door de prijs die je op deze externe links ziet: de Openproviderprijzen zijn veel scherper!
Volledige lijst van nieuwe features en add-ons
Originele Plesk-extensies, features en feature packs:
E-mailbeveiliging en spamfiltering:
Websitebeveiliging:
Serverbeveiliging en -stabiliteit:
SEO en SMM:
Web development tools:

Perfect Dashboard for Server.

E-mail- en collaborationtools:
Sitebuilders:
Subscribe to our newsletter
Looking for the best Domain Reseller Program?
OpenProvider offers you the best prices in the market and more. Register your .com domains for only $8.57 now!