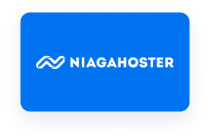 One of the eligibility requirements for registering .eu or .ею domains is that the registrant must reside within the European Union. With the upcoming leave of the United Kingdom from the European Union, this requirement becomes a potential struggle for the ±300,000 UK registrants (though the real number may be lower as some domains may be registered on a UK proxy service).
Registry EURid has now published two potential scenarios on how they will handle this case. The scenarios are identical, apart from the start-date: March 30, 2019 in the case of a no-deal Brexit, or January 1, 2021 in the case of a transitional agreement.
The idea (though it may change as EURid is still talking with the European Commission) is that registrants, in cases where they have a legally established entity in one of the eligible EU Member States, will have two months to change the domain holder or the address of their domain name. If the change has not been done in time, the domain will be put in "withdrawn" status for 12 months. During that period, the domain will not be revoked. After 12 months, the domain will be released for registration again.
Please refer to the Brexit notice of EURid for full details of the plans.
Other registries have not yet presented changes to their procedures, and will wait until the situation is clear before looking into their policies and eventually contacting registrants.
Subscribe to our newsletter
Looking for the best Domain Reseller Program?
OpenProvider offers you the best prices in the market and more. Register your .com domains for only $8.57 now!