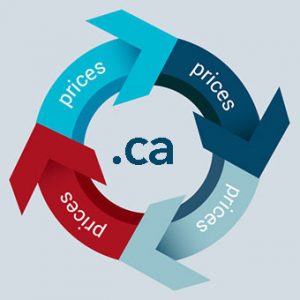 Effective from the 1st of March 2018, Canadian .ca domain names will be charged in their native currency: Canadian dollar instead of US dollar. The cost price for our Supreme members will drop with CAD 0.20, the tier prices remain unchanged, ranging from 17.95 to 25.00. As the Canadian dollar is around 20% cheaper than the US dollar, this means a price reduction for all customers of ±20%.
The restore price will be reduced to CAD 60.00 in all tiers.
Subscribe to our newsletter
Looking for the best Domain Reseller Program?
OpenProvider offers you the best prices in the market and more. Register your .com domains for only $8.57 now!