Price reduction .barcelona domains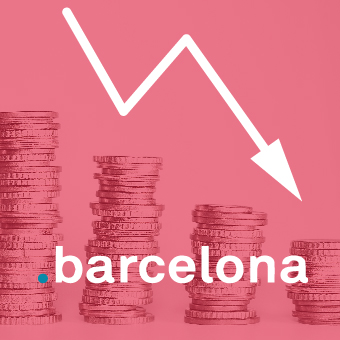 On 10 September 2018, 10:00 CEST, a price reduction for the .barcelona domain extension will come into effect. The new Member price will be €20,15 for all operations (1-year registrations, multi-year registrations, domain renewals and transfers). Non-Members will pay €22,00 for new registrations and €26,00 for renewals and transfers. The restore price will decrease for everyone from €105,00 to €25,00.
With this price reduction, it is a great time to jump into the market of selling .barcelona and other local gTLDs! The .barcelona domain is specifically aimed at businesses and associations within the city of Barcelona. The city council of Barcelona launched this gTLD for website owners to emphasize their connection to this beautiful Spanish city. Including a geographical location in a domain immediately tells visitors where you are based. And besides this, it can also boost local SEO results!
Besides .barcelona, we offer many other local domain extensions. Our portfolio at Openprovider includes over 50 different gTLDs of this kind, spanning across Europe, Africa, Asia, North America and Australia! From regions such as .cat, .vlaanderen and .tirol to urban hubs like .abudhabi, .nyc, .melbourne and .tokyo. You can see a full list of our geographic gTLDs in this Knowledge Base article. Scroll down to All active new gTLDs at a glance>Currently in General Availability>Geographic to see them all.
Subscribe to our newsletter
What are you waiting for?
Create an account today - it's fast and free