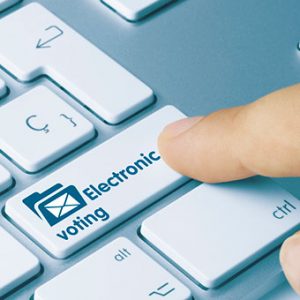 The .voting registry will introduce a brand new blockchain-based e-voting solution, developed by Markantus AG together with the Bern University of Applied Science. This e-voting solution will be available to all .voting domain holders as from the 1st of June 2018.
By using the blockchain technology, all problems of existing e-voting systems with respect to security, anonymity and verifiability are solved. As the .voting extension is primarily intended for entities and organizations involved in voting business, this new software-as-a-service tool is applicable to all .voting domain holders.
This change comes with a price increase, effective from the same date. The new Member price for .voting from the 1st of June 2018 will be € 681,40. The new tier prices will range from € 692,00 to € 706,00.
Subscribe to our newsletter
Looking for the best Domain Reseller Program?
OpenProvider offers you the best prices in the market and more. Register your .com domains for only $8.57 now!