Price increase .voting and new of e-voting platform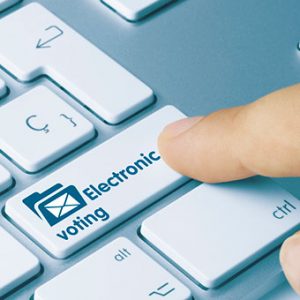 The .voting registry will introduce a brand new blockchain-based e-voting solution. This e-voting solution was developed by Markantus AG together with the Bern University of Applied Science. It will be available to all .voting domain holders as from the 1st of June 2018.
Blockchain technology solves the problems of existing e-voting systems with respect to security, anonymity and verifiability. This new software-as-a-service tool will be freely available to all domain holders.
The addition of this new e-voting platform makes .voting a great choice for businesses and individuals working in this area. From market research companies to activist organizations, they can all benefit from this new technology. Many governments, publishers, policy makers, researchers and political organizations are among those that use a .voting domain already. This domain provides a safe platform for polls, surveys, online forums and more.
The addition of this new technology also comes with a price increase for the domain, effective from the same date. The new Member price for .voting from the 1st of June 2018 will be € 681,40. The new non-Member prices will range from € 692,00 to € 706,00.
Get your .voting domain today! Log in to our Reseller Control Panel to purchase. Or simply use our fast check-out below:
Subscribe to our newsletter
What are you waiting for?
Create an account today - it's fast and free