Price increase .dk owner changes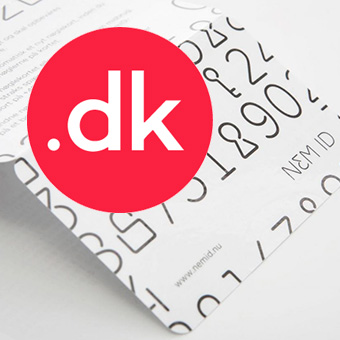 Effective from the 1st of February 2019, the price for .dk domains will change for non-Members. Their price will increase with DKK 10. We have effected this price change due to a huge increase in the annual registrar accreditation fees to registry DK Hostmaster.
The registry has also introduced two new fees for operations in their self-service panel. Changing a domain owner will now DKK 50.00, while receiving an invoice by other means than by e-mail will cost up to DKK 10.00.
New fee for owner changes
Effective from the 1st of January 2019, the Danish registry DK Hostmaster has introduced a fee for changing the holder of a domain name. This is also called a "trade". This operation, until this date free of charge, will cost DKK 50.
.dk domains are special, in the sense that DK Hostmaster does not allow management through a registrar. If you want to have a trade, the domain holder always has to initiate this through the DK Hostmaster self-service panel. At the moment the new registrant accepts the owner change, they will have to pay the trade fee. The processes in Openprovider will not change.
According to the registry, the new price covers the administrative costs associated with the fact that a new registrant must have transferred the right of use to a domain name from the former registrant of the domain name.
Note that it's still possible to merge existing duplicate domain holders (two domains registered on the same name, but using different contact handles) to the same contact without paying a fee. The registrant can do so through the DK Hostmaster self-service panel by choosing the "Merge User ID" feature.
Additional fee for receiving invoices
As long as you register your .dk domains at Openprovider, the following is not applicable for you. However, if you (or your customer) decides to become to billing contact for a .dk domain yourself, an additional fee of DKK 3.75 to DKK 10.00 will be charged for invoices that are sent by other means than by e-mail from the 1st of March 2019.
Subscribe to our newsletter
What are you waiting for?
Create an account today - it's fast and free