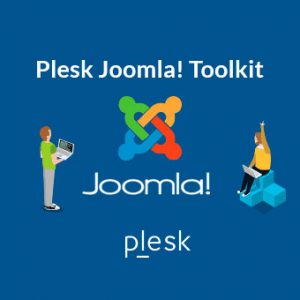 Last week we introduced Joomla! tooklit for Plesk in our control panel. Now it is available along with WordPress toolkit which seems very popular for managing multiple instances of WordPress websites. After WordPress (according to statistics available online) Joomla! is nowadays the second most used content management system (CMS) in the world. That is why Plesk has recently launched similar tool for managing Joomla! based websites.
In essence Joomla! Toolkit is a powerful security and management tool which allows you to mass-manage and secure your Joomla! instances, templates and extensions. It is a prefect fit for any Joomla!-loving professional since it takes away all management overheads like updating Joomla! core, setting up performance monitoring and hardening security for all your Joomla! sites from one dashboard. Please find more information about the product on the Plesk website.
Subscribe to our newsletter
Looking for the best Domain Reseller Program?
OpenProvider offers you the best prices in the market and more. Register your .com domains for only $8.57 now!