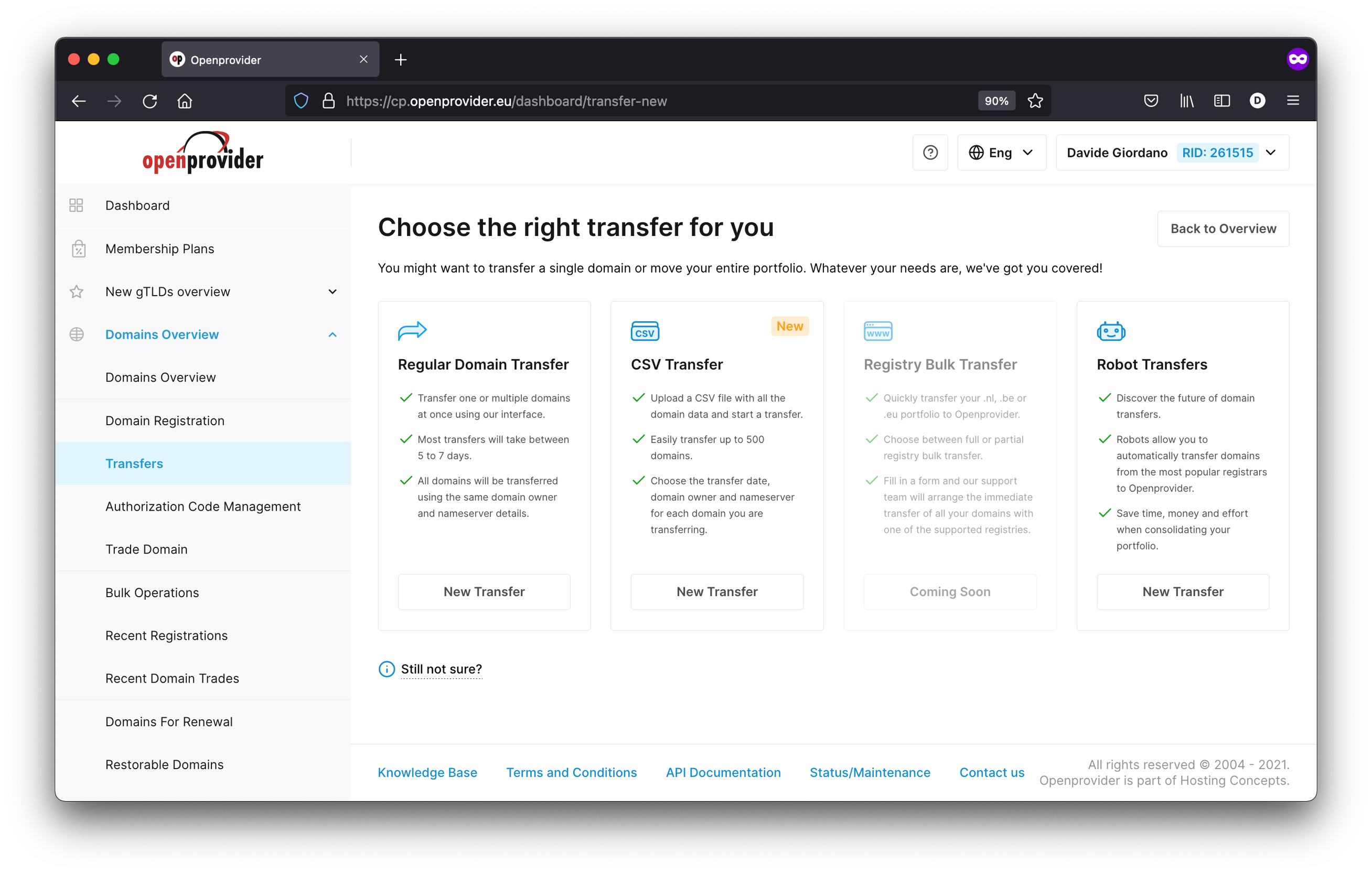 Starting on February 25, 2019, Openprovider will start sending annual registration data reminders to the domain holders of .se and .nu domains. The goal of these end user notifications is that the registrant checks the data and asks their provider to update any incorrect or outdated fields. This ensures compliance with the IIS registry and registrar policies.
If you have not already done so, take a look at our excellent whitelabeling tools. These allow you to personalize the emails that we send to your end customers. You can customize the subject, sender, text, and layout. If you don't use the tools, your customers will receive emails from our white label name. These emails will not reference Openprovider.
Between February 25 and March 4, we will send these reminders for all .se and .nu domains that have an expiration date of May 1, 2019 or later. From then on, the reminders will be sent annually, shortly after each domain's renewal date.
Fun fact about .nu: .nu started out as the ccTLD for the small island state of Niue, which has only 1600 inhabitants! However, due to the phonetic similarity between "nu" and the English word "now", as well as the fact that "nu" means "now" in Danish, Swedish and Dutch, it has become very popular in usage as a regular TLD. Over 60% of registered .nu domains are registered in Sweden. .nu and .se also both belong to the Swedish registry, IIS.
Subscribe to our newsletter
Looking for the best Domain Reseller Program?
OpenProvider offers you the best prices in the market and more. Register your .com domains for only $8.57 now!