Blog
Domain Security News
Why do you need Whois Privacy?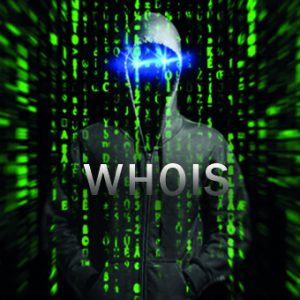 We all want our information to be private and protected. As the Internet continues to grow and more people access websites, the risk to our personal data continues to grow. Although you may believe your site is too small to get any real attention, it may be only a matter of time before your inbox becomes flooded with unsolicited messages and threats. Never assume that your site is too insignificant to be noticed – even if you just purchased the domain today. Luckily, Openprovider offers a way out of this risk through our "Whois Privacy" service.
As a registrar, we are obliged by international rules to collect personal information and store it in a Whois record. Even if you don't mind this type of information being public, anyone – including mail, email, and telephone marketers – can use data from Whois records to approach you. However, through enabling our Whois Privacy service, you can easily opt out of the public visibility of your personal data.
Using our Whois Privacy service
In essence, Whois Privacy service serves three main goals:
Protecting your identity.
Reducing spam.
Helping to avoid unwanted offers.
Enabling this feature on a domain disguises your identity and provides proxy contact information in the Whois. It provides valid contact information that satisfies international requirements without exposing your personal contact information. Moreover, it also protects the data of the domain owner.
With Whois Privacy enabled, your domain is hidden behind the Whois Privacy Protection Foundation. This foundation accepts e-mails to domain owners at the info@privacyprotected.domains e-mail address. Every e-mail is auto-replied to with a link to an online form that allows contact with the domain owner.
Don't risk unwanted attention and secure your personal information by adding Whois Privacy to your domain today! This feature is now available for almost all gTLDs & nTLDs, as well as a selection of ccTLDs.
If you are interested in the technical details of this feature, you can learn more through our Knowledge Base.
Subscribe to our newsletter
What are you waiting for?
Create an account today - it's fast and free