Transfer lock available for .be domains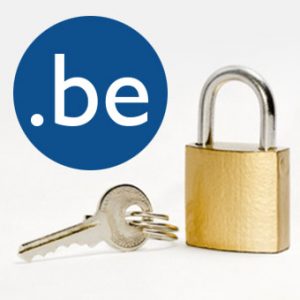 As of last week, .be domains can be protected against outgoing transfers by placing a transfer lock. This works just as it does for .com domains and other gTLDs. The transfer lock is an additional protection for the domain holder, next to the authorization code.
Please note that the registry does not provide authorization codes if a domain is locked. If one of your customers wants to transfer their domain to another provider, they should first remove the lock and then request the authorization code. Of course, the same applies for transfers-in. The current registrar will have to remove the lock before you can initiate a transfer.
Do you have any questions about transferring domains? In our Knowledge Base you can find an extensive category about transfers and portfolio consolidation. This category contains articles both in English and in Dutch. The articles go into possible transfer options, statuses, organizing bulk transfers and more. Our support team is also happy to help you with any questions you might have about transfers, including questions about the new .be transfer lock.
Also, did you know that the .be domain is actually a little contentious? Belgium is made up of a French-speaking part and a Dutch-speaking part (and a small German-speaking one). Many times, these parts struggle to get along. A nationalist party from Flanders, the Dutch-speaking part of the country, has actually proposed the creation of a .vl extension. This extension would be specifically created for use in Flanders (called Vlaanderen in Dutch). As for now, this extension is still a mere dream.
Subscribe to our newsletter
What are you waiting for?
Create an account today - it's fast and free