Simplified eligibility rules .asia domains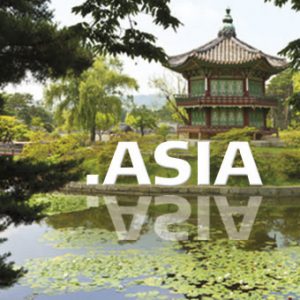 From the 15th of July 2017 on, the .asia registry will simplify its eligibility requirements. Registrants are no longer required to submit an address in the Asia-Pacific region when registering a domain. According to the Charter Eligibility Declaration, "all entities that have established, seeking or have a nexus relationship and presence within the Sponsor Community" will now be able to register a .asia domain.
The changes on the 15th of July in Openprovider will be as follow:
No local presence is required for .asia registrations anymore;
All domains currently using our local presence service will automatically be updated;
No additional contact fields are required for Asian domain contacts anymore.
These changes will simplify the management of .asia domains to the same level as most other gTLDs like .com.
.asia is the designated domain extension for businesses and communities connected to the Asia-Pacific region. Asia is experiencing a meteorically fast growth of e-commerce and online activity. Many businesses therefore use .asia addresses to highlight their strong presence in the region.
Choosing this domain extension is also a way to give back to the Asian community. The DotAsia organisation actively supports initiatives that support the advancement of the Internet within the continent.
Subscribe to our newsletter
What are you waiting for?
Create an account today - it's fast and free