Relaxed registration policy for .hu domains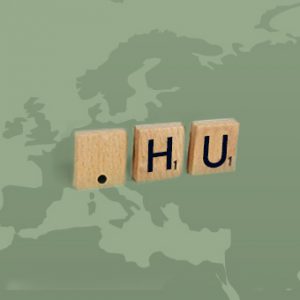 The .hu-registry has relaxed their policies for .hu domains. From now on, in addition to citizens of EU countries, people who comply with the following criteria may also be listed as the owner contact for a .hu domain extension:
Inhabitants of countries which are members of the Council of Europe;
Inhabitants of countries which are part of the European Economic Area (EEA);
Inhabitants of countries which are part of the European Free Trade Association (EFTA);
Neighbouring countries of Hungary (Slovakia, Ukraine, Romania, Serbia, Croatia, Slovenia and Austria).
Please note that the admin contact must be located in Hungary. We will automatically apply our free trustee service for domain orders without a Hungarian administrative contact.
The full description of the criteria that must be fulfilled by applicants for a .hu domain extension can be found in chapter 1.1 of the .hu domain registration rules.
Fun fact about Hungary: did you know that the primary computer programming language was invented by a Hungarian-born scientist? This programming language, called BASIC, is the work of Hungarian mathematician and computer scientist John George Kemeny (and his companion Thomas E. Kurtz). Without their pioneering efforts, you would not be able to buy a domain name with us today!
And that's not all for Hungarian scientific efforts: the famous Rubik's cube was also invented by an Hungarian scholar. His name is Ernö Rubik and he was an architect and inventor!
Subscribe to our newsletter
What are you waiting for?
Create an account today - it's fast and free