Price reduction and currency change .ca domains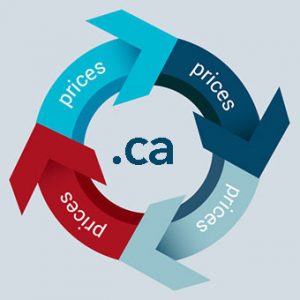 Effective from the 1st of March 2018, the Canadian Internet Registration Authority (CIRA) will charge Canadian .ca domain names in their native currency. This means that you will now pay for these domains in Canadian dollars, instead of US dollars. The cost price for our Members will drop with CAD 0.20. Non-Member prices remain unchanged. As the Canadian dollar is around 20% cheaper than the US dollar, this means a price reduction for all customers of ±20%.
The restore price will be reduced to CAD 60.00 for Members and non-Members.
.ca is an early ccTLD, introduced in 1987. The Canadian University of Prince Edward Island registered the first .ca domain in history in 1988. Today, .ca is a very popular domain extension in its native country. It has over 2 million registrations. .ca is a particularly popular choice for businesses selling in Canadian dollars rather than in other currencies.
A distinctive fact about the .ca domain extension is that there are many third-level provincial domains in existence. For example, ".ab.ca" domains refer to the province of Alberta, and ".qc.ca" refers to the French-speaking territory Québec. There is such a domain extension for every province in the country. The Canadian Internet Registration Authority discontinued the registration of new provincial third-level domains in 2010. Yet many of these domains still remain up.
Québec also occupies a special position, as it is possible to register internationalized domain names here. The French language includes many diacritics (such as é ê and è), which now feature in many internationalized domains within French Canada.
Subscribe to our newsletter
What are you waiting for?
Create an account today - it's fast and free