New proposition for .place, registrations on hold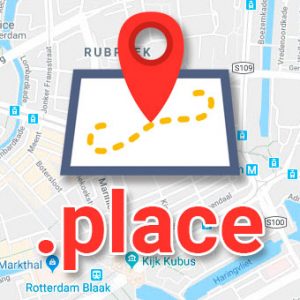 Registry Donuts, which manages close to 250 domain extensions, will for the first time convert one of its extensions into a restricted one. The .place domain will get eligibility requirements, which include a geospatial validation component. This will be in anticipation of the launch of a new and innovative value-added service.
To prepare for these changes, Donuts will stop accepting new .place registrations on the 18th of May 2018. However, you will still be able to manage existing domains.
Information about when .place will reopen is not yet available. Neither is information about the exact changes the registry will implement. Of course, we will keep you updated through our news feed!
Registry Donuts is the world's largest retailer of new GTLDs. They offer over 200 memorable domain names that are suitable for businesses and individuals of all kinds. As Openprovider has a long-standing working relationship with Registry Donuts, we are able to offer all of their gTLDs to our clients, often with great discounts!
Although the .place domain is temporarily unavailable for new registrants, there are plenty of other options to choose from. Consult this Knowledge Base article for a full list of new gTLDs in our offer. Scroll down to All active new gTLDs at a glance>Currently in General Availability to see the list.
Subscribe to our newsletter
What are you waiting for?
Create an account today - it's fast and free