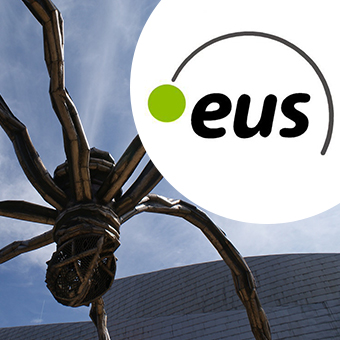 Thanks to our active Basque reseller community, we have been able to reduce the price of new .eus registrations by almost 20%! Our customers with active Membership plans can now register their .eus domains for only €29.15. The price for transfers and renewals remains unchanged at €35.15.
Remember always to inform us if you have plans to become active in a new market. That can be a geographical market like a country, region or city, or a specific niche like the travel sector or clubbing scene. Through our direct relations with the registries, we may be able to support you in your business, as we did with this .eus price reduction!
.eus is a relatively new TLD. ICANN only approved it for use in 2013. Before this, many website owners in the Basque Country would use .eu as an "unofficial" Basque extension. However, this was not entirely valid, as the .eu ccTLD actually relates to the European Union. Besides the .eus extension, you can also find .cat (for Catalonia) and .gal (for Galicia) domains within Spain. Although all of these domains relate to particular geographic areas, they are not ccTLDs, as they consist of three letters rather than two.
Want to get started as a reseller in the Basque market! Enjoy the benefits of this .eus price reduction and add this domain to your portfolio today! Don't forget to check back at our blog regularly . We often have new discounts and promotions for our Members.
Subscribe to our newsletter
What are you waiting for?
Create an account today - it's fast and free