Only in March: .nu and .se at special prices!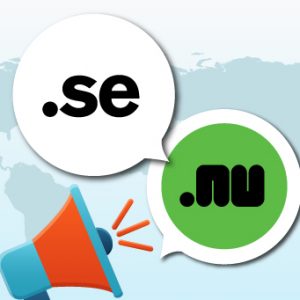 The promotion is available to all customers, with the following price differentiation:
Price for Supreme members: 10 SEK (approximately € 1.00)
Price for customers with active Membership Plans: 30 SEK (appx. € 3,00)
Price for non-members: 50 SEK (appx. € 5,00), which is already a 50% discount off the regular SEK 100.
All promotional prices for the first year of registration only; the discount does not apply to renewals, transfers or reactivations.
Subscribe to our newsletter
What are you waiting for?
Create an account today - it's fast and free