Openprovider at Cloudfest 2019: Work hard, Play Hard

2019 is the year of Hyperscalers!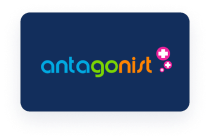 Cloudfest has evolved into the largest event from the hosting and cloud industry in recent years.
With over 7,000 visitors from more than 85 different countries, this week-long gathering is among the places highest in "expert density" in this field.
Held annually at the Europa-park, which is Germany's largest-scale theme park, Cloudfest offers its visitors many experiences. Cloudfest is geared towards providing insights into the latest trends, product developments, and market movements in the cloud industry. It is not for no reason that this event has such a soaring popularity!
If you are looking at starting a new business or need some kind of help with boosting your existing setup, you will have the opportunity to discuss it with us at Cloudfest 2019! The Openprovider team will be present at booth 43 to provide you with customized solutions for your business needs.
Tip: Most attendees arrive a little early to get a jumpstart on networking and preparing for the event.
Openprovider is also one of the gold partners of the event. Our Global Head of Strategic Partnerships, Ms. Aastha Budhiraja, along with our newly appointed Managing Director, Karel Hoeben, will be there to personally interact and exchange notes with the attendees. Also, our amazing support and sales team will be there to champion our products. Not only at the booth, but also around the venue, they will be happy to interact with you and help with customer queries.
Don't want to miss us at the big event? Book a meeting with us! Send an email to marketing@openprovider.com and leave the rest to us.
Do what you enjoy and we automate the rest!
Subscribe to our newsletter
What are you waiting for?
Create an account today - it's fast and free