Your website host matters!

Are a startup, freelancer or small business owner thinking about going online? In that case, you are probably thinking about what you want your online presence to look like. After all, your customers should remain engaged with your business. An important element in having a well-functioning website is hosting. But when you are setting up a new website, your choice of host might be the last thing on your mind. However, it's critical to choose the right hosting provider, preferably so right away.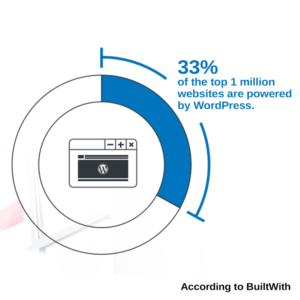 To enter into the realm of the internet, a website needs to be hosted on a server that provides speed, security and good monitoring. With so many hosting providers available, it's easy to simply opt for the cheapest option. But we think you should consider web hosting as a far-fetched investment for your business and as a foundation of your site. You don't want to be troubled later for not getting traffic and not being able to reach your targeted audience, just because you neglected or compromised on the hosting provider.
To serve customers like you, hosting providers have started to offer various types of managed hosting services. But what exactly is the difference between managed and unmanaged hosting?
Why would you choose managed hosting?
The managed hosting provider takes all the responsibility of maintaining the server plus additional services on top. These include services and functions such as speed, security, performance monitoring, backups, malware removal and customer support. A managed hosting server comes with an installed operating system and software like cPanel, Plesk or WHM. The provider will also handle OS updates and SSL installations.
So, a managed hosting provider takes care of all of the technical sides of managing a server. Now, you can just focus completely on business development. Yes, it is a little more expensive than unmanaged hosting could be. But you get to enjoy a hosting service that has been specifically designed to make your website run faster and more reliably.
The decision to invest in hosting matters is tricky. After the above details, we hope hope you are feeling a bit more informed about the options you have. It's easier to get it right at the first go than switching providers and migrate your entire website as you grow in numbers. Managed hosting is the right way forward.
Subscribe to our newsletter
What are you waiting for?
Create an account today - it's fast and free