Blog
Domain Reseller News
Virtuozzo news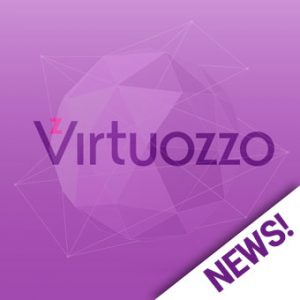 We recently rolled out updates to both the Virtuozzo Platform and Virtuozzo Storage, bringing new levels of data protection to our solutions with the ability to encrypt entire storage tiers and enable S3 geo replication to sync data across locations. The release also features improvements that simplify the installation process, cutting deployment time in half compared to previous versions.
With every release, we are making Virtuozzo easier to deploy and easier to manage. If you have not checked out our latest version, now's the time.
In other news, there continues to be huge buzz in the market around application containers, including launching cloud native apps and modernizing legacy apps. Not surprisingly, persistent storage continues to be a major roadblock in containerizing apps for production workloads. We are just back from DockerCon EU where we launched our latest container storage solution – Virtuozzo Storage for Kubernetes – to help solve this problem. With the recent certification of our Storage Plug-In for Docker, Virtuozzo is now enabling persistent storage for today's most popular container orchestration platforms. There is more info in the blog post, and in case you missed it, you can read our recent Kubernetes announcement here.
Finally, we are continuing to work closely with participants in our VIP beta program to test and deploy our next generation hyperconverged infrastructure platform. Use cases include the latest in VPS and complete virtual data center services. We are about to expand the VIP beta program beyond our current customers. If you are interested in joining the program, we are still looking for participants. We need your input to build the best platform possible – sign-up here or contact your account rep today for more details.
Subscribe to our newsletter
What are you waiting for?
Create an account today - it's fast and free