Blog
Domain Reseller News
Plesk product update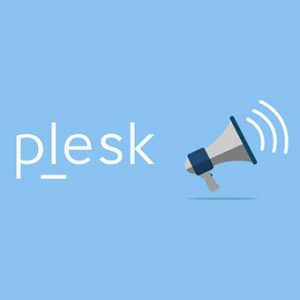 The latest newsletter from Plesk features several new ideas that have been integrated in recent weeks. There is Plesk's integration in four major Cloud providers: Amazon Web Services, Microsoft Azure, Digital Ocean, and Vultr. Furthermore, Plesk Onyx now supports version 7.1.1 of PHP and finally, two new extensions have been added: Virtuozzo ReadyKernel and New Relic.
1) Plesk Onyx is now available on 4 major cloud providers (and with more to come in the coming months)
With Amazon and Microsoft recording astounding growth in 2016, cloud hosting and virtualization is undoubtedly the direction the industry is moving into. Plesk team has made Onyx available on Amazon Web Services, Microsoft Azure, Digital Ocean, and Vultr, so customers can enjoy their favorite Plesk environment, no matter which cloud service they pick.
2) Plesk Onyx now supports the latest PHP version 7.1.1
The update to PHP 7.1.0 brought developers a bunch of cool new improvements such as Catching multiple exceptions types or Nullable Types, and in version 7.1.1, more bugs were fixed to make the PHP 7.1.x branch even more stable. Here you can find more on how to update to the lightest, fastest and best version of PHP yet, and things you need to watch out for.
3) Two more extensions are now available with Plesk
Virtuozzo ReadyKernel is a kpatch-based service that offers a convenient, re-bootless alternative to updating the kernel the usual way and allows you to apply critical security updates without having to wait for scheduled server downtime.
New Relic understand how applications are performing in development and production. With New Relic, you gain access to analytics tools to measure and monitor performance bottlenecks, throughput, network graph, server health and many more – all almost in real-time.
Subscribe to our newsletter
What are you waiting for?
Create an account today - it's fast and free