Price increases .ng, .whoswho and .在线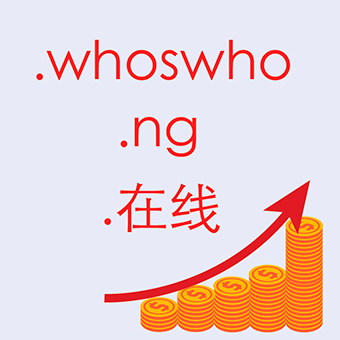 Several registries have announced price increases. The price increases concern the domain extensions of .whoswho, .ng and .在线. Below, you can find an overview of the changes:
With immediate effect, the .whoswho domain registry has issued a price increase and cancelled its ongoing promotional price. They have changed the new standard price to $75.18. Non-Member prices range from $87 to $101. Also with immediate effect, the restore fee for a .whoswho domain has been reduced to $0. If you restore a domain name, only the normal renewal fees will be charged.
We corrected the price for .ng as our system was displaying a wrong price. The new prices now range from €91 to €105 for new registrations and renewals, and from €118 to €132 for transfers. For the associated second level domains (.com.ng, .net.ng and .org.ng) the prices will remain unchanged.
TLD Registry Ltd has announced a price increase for their Chinese extension .在线 (.xn--3ds443g / "Dot Chinese Online"). This change will take effect on the 15th of March 2019. The new Member price will become $200.18. The new non-Member prices will range from $212 to $226. Please remember that you can renew your domains for a period up to 10 years at the current price until the 15th of March 2019. This will save you almost $200 per domain year!
If you want to stay up to date with price increases, decreases and promotions, we recommend you sign up for our newsletter. This is where we communicate all of the most current information on our prices.
Subscribe to our newsletter
What are you waiting for?
Create an account today - it's fast and free