Price increase .com.ar domains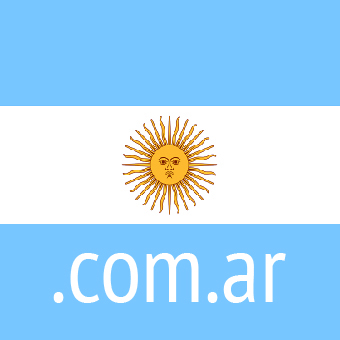 The Argentinian registry has announced a price increase for their .com.ar domain extension. From the 1st of August 2018, the price will increase with $10,00 for all customers. The price increase affects new registrations, renewals and transfers. The new price will reach from $71,00 to $85,00 depending on your Membership level.
.ar is the ccTLD for the South-American country of Argentina. Argentina currently has a population of over 45 million people. The large majority of these live in urban centers such as Buenos Aires. Out of 45 million citizens, 36 million are current Internet users and the majority of them have social media profiles. This means that internet penetration in Argentina is at 80%. Argentina is therefore a booming market for Internet and technology.
.com.ar is a particularly suitable domain extension if you are looking to sell to Argentinian entrepreneurs. .com stands for "company", making .com.ar a logical choice for businesses based in or related to Argentina.
At Openprovider, we always strive to offer you the best price for .com.ar and over 2000 other domain extensions. we are always fair and transparent about our pricing. As a large company, we are in the best position to negotiate directly with registries. This is how we get the best prices for our customers. Every month, we also have different Member-only coupons and promotions, so you can save on the best extensions. You can consult a full list of current promos here.
Subscribe to our newsletter
What are you waiting for?
Create an account today - it's fast and free