Price changes .club, .best, .autos, and .tirol

Several registries have announced price changes for their extension(s). .club will increase their prices in three annual steps, .tirol will raise its price at once by €6,00 and .autos and .best will reduce their prices. Scroll down to find more detailed information about the price changes of these registries.
.club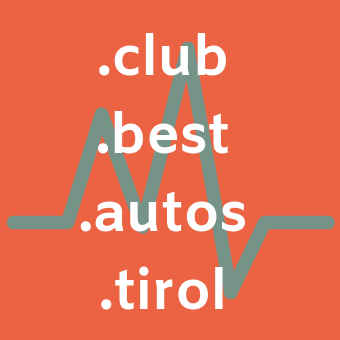 Since its introduction in January 2014, .club has shown continuous growth in registration volumes and adoption. As of now, only 5 years later, there are more than 1.5 million registered .club domains on the Internet, and the renewal rates are stable. The registry's substantial marketing efforts certainly account for part of this success.
The .club registry has now announced its price plans for the next few years, taking into account that a clear price commitment will provide a solid basis for registrars and resellers to build upon. Over the next 3 years, the prices will increase in 3 small steps:
On July 1, 2019, the member price will increase to $9.13; non-Member prices will increase by $1.00.
On July 1, 2020, the member price will increase to $9.63; non-Member prices will increase by $0.50.
On July 1, 2021, the member price will increase to $10.13; non-Member prices will increase by $0.50.
These price changes apply to new registrations, transfers and renewals. The price to restore a .club will not change. Premium prices remain the same as well.
Despite the price increase, the .club registry will continue to offer first-year registrations at fiercely competitive prices. If you want to help make .club a success, contact your account manager at Openprovider for more information.
Update 20 April 2020: the registry has postponed the price increase of the 1st of July 2020. On that date, the price will not yet increase. On the 1st of July 2021 the price will increase by $1,00 instead of $0,50.
.tirol
From September 1, 2019, registry .tirol will increase the price of each operation by €6.00. This change applies to new registrations, renewals, transfers and reactivations. This price change will apply to Member and non-Member pricing.
Tip: If you register or renew your existing .club and .tirol domains before the date of the price change, you will benefit from the current, lower pricing. You can register or renew these domains for a period of up to 10 years total.
.autos
From March 15, 2019, .autos will lift its eligibility requirements. After this date, anyone will be able to register an .autos domain. One month later, on April 15, 2019, 16:00 UTC, the registry will reduce its prices. The new member price will be $50.18. Non-Member can be found in the control panel from April 15 on.
.best
From August 5, 2019, .best will reduce its prices for any domain name registered after that date. The new member price will be $15.18. Non-Member prices can be found in the control panel from August 5. Domains registered before August 5 will be changed to premium domains. This means that their existing price remains unaltered and they are not part of our Memberships anymore. From September 1, 2019 to December 31, 2019, the price for .best in new gTLD memberships will be $1.18!
Subscribe to our newsletter
What are you waiting for?
Create an account today - it's fast and free